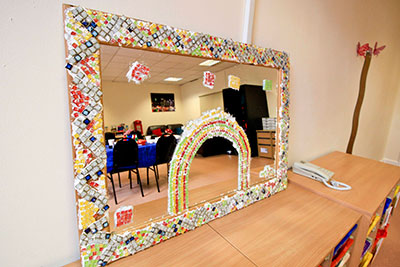 SAFS provide a Lifestyles Service with the objective to advocate independence for individuals. SAFS enables individuals to achieve their full potential in everything they do. This covers how to use public transport safely, how to prepare and cook a meal independently and how to manage their own money. The service also aims to teach individuals techniques on how to stay safe in the community. It is paramount that we promote choice for individuals enabling them to have control over their daily routine.
The provision of SAFS Lifestyle Service is determined by each individual's assessment of needs. Individuals have the choice of attending SAFS on a one to one basis, or attending a group in the centre. All activities are arranged to meet the individual's outcomes and interests.
Individuals are encouraged to choose what activities they participate in during each week; the underpinning objective is for their life skills to be enhanced and new opportunities to be experienced.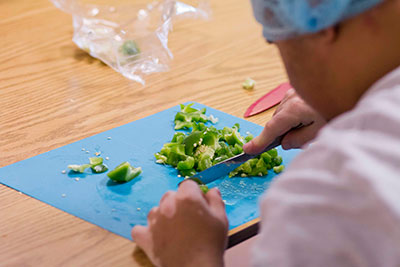 Each individual has a specific person centred support plan, with in depth detail regarding their individual needs and wishes. Each individual also has a developed Individual Progress Plan (IPP), which works towards achievable goals and outcomes. These goals have been discussed and agreed by the individual and their significant other (which is usually their main carer) along with guidance from SAFS. The IPP demonstrates the progress and achievement of the individual during their journey with SAFS.
All care and support workers are skill matched with the individual and recruited due to their supportive and caring nature and are trained to a Level 2 NVQ in Health and Social Care.