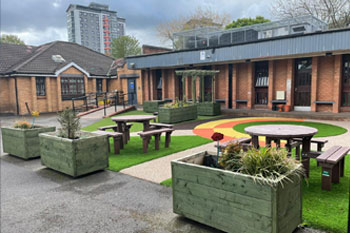 In 2016 SAFS relocated right back to where they started; the Windmill Community Centre.
SAFS was first based at the centre in the 1990's and are now responsible for the management of the whole building.
Today the centre is home to many community groups and organisations including our flagship tenants: St Michaels Nursery and the Windmill Amateur Boxing Association.