A carer is someone who spends a significant proportion of their lives providing unpaid support to a family member or partner who is ill, frail, disabled or has a mental health condition.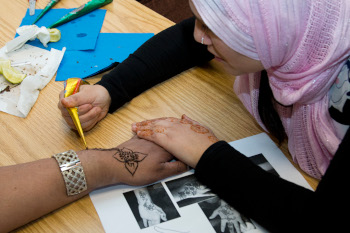 At SAFS we offer a service to maintain the health and well-being of parents and carers in the Sandwell, Birmingham and the neighbouring areas.
Parent and Carer groups
Parents and carers groups are regularly held in the SAFS centre. We have found from experience that supporting parents and carers through this service allows us to offer early intervention if needed.
Sessions include:
relaxation
yoga
pamper sessions
healthy cooking classes
Confidence building
Arts and crafts
Music therapy
Health and Safety
Parents and carers have access to SAFS minibus and regularly visit local shopping centres, leisure centres, libraries and attractions such as Birmingham Botanical Gardens.
Our Parents and Carers service aims to bring individuals together who have similar caring responsibilities in a safe and confidential environment.