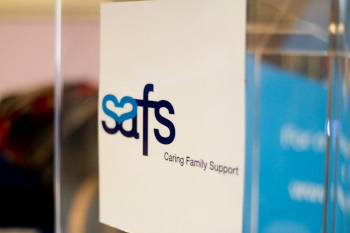 Our services are categorised as:
Domiciliary Care – We support children, young people and adults in their own home by providing help with every-day things such as personal care, dressing and eating.
Lifestyles Drop-in Service – SAFS manage the SAFS Windmill Community Centre where groups and activities take place. We provide one to one support to individuals allowing them to access activities as they choose.
Community Based Service – We support children, young people and adults to access services and activities in the local community. Personal Assistant (PA) Service – This service supports individuals to access local services and activities.
Parents and Carers Service – We provide support to parents and carers on an individual basis and through group activities.
Short Breaks Offer – We design and hold holiday clubs and activities for children.
Sensory Offer – SAFS has worked hard to identify and design multi-sensory facilities at the SAFS Windmill Community Centre that can be accessed by any of service users. Our sensory offer includes an interactive sensory garden and sensory rooms.