Carl Lam
Carl has been working for many charities and organisations for the past few years, once supporting SAFSS IT infrastructure and needs.  He has now been employed by a business but still aids and supports SAFSS in his spare time.  One of these many tasks is help create and setup the website that is SAFSCARE, working at all manner of times in the day and night.  Carl enjoys being able to give a little something back into the community and helping charities and organisations is a great way.
Ian Cotterrill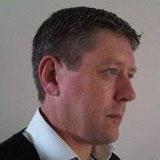 With over 25 years of working in a partnership setting with both the public and third sector I bring a wealth of knowledge, skills and experience that can help organisations to consolidate, grow, or manage change. I offer a wide portfolio of services that includes business planning, strategy and policy development, business growth and management, training and facilitation, funding advice and support. In addition, as a PRINCE2 registered Practitioner, I provide a programme and project management service.
It is a pleasure to have not only worked with SAFS in the past but to be maintaining the close working relationship through an existing programme of support. I have assisted SAFS by developing their Strategic Development Plan that has been a significant factor in driving them in their current direction. I also provide SAFS with a business development support service which has identified, and is developing, a number of new initiatives that will enable SAFS to grow further as an organisation.
For further information please contact:
Cotterill Consulting (trading name of The Cotterill Company (Midlands) Limited, Company number 8842828)
Ian Cotterill - Managing Director
Amy Rose Deffley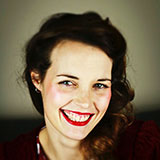 My name is Amy-Rose and I am a photographer specialising in working with clients who might find it difficult to cope with the demands of a photographers studio. Using skills gained from a background of working in health and social care, I achieve candid and natural looking photos which promote the sitters inner as well as outer beauty. I have been privileged to work with some of the following organisations, to name but a few; Autism West Midlands, Oxfam, Maddies Fighting Fund, Disabled Living, Sandwell Asian Family Support (SAFS), Syndromes Without a Name (SWAN), and Square Peg Clothing. Through working with these fantastic charities and organisations, I have been able to get close to some extraordinary and unique people, sharing in their rich and varied journeys.
I started working with SAFS back in Summer 2014, joining them on their annual bus trip - last year it was Blackpool! Since then I have been involved in a few projects, which have all been quite varied, from photographing their services, making video's, Macmillan coffee mornings and AGM reports. What was consistent throughout all of these projects was the effort and hard work they go to 'making things happen'. The staff at SAFS are so friendly and make everyone feel really welcome, be it other professionals, service users, parents and carers, they make it their job to make you feel part of their big family.
If anyone would like to get in contact with me, my details are below:
Phone: 07920 797 286
Email: [email protected]
Web: www.amy-rose.co.uk
Facebook: Amy-Rose Deffley Photography
Twitter: @AmyRoseDeffley1