In 2015 SAFSS became known as SAFS, Caring Family Support.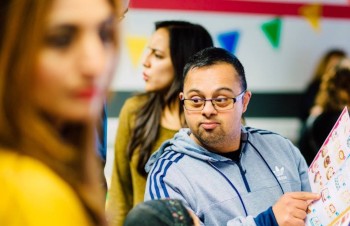 SAFS provides a number of social care and health & well-being services to children, young people, adults and families who have disabilities, complex health needs and/or life-limiting conditions.
Our services include Domiciliary Care for children and adults, a Personal Assistant (PA) and community based service for children, young people and adults, a Lifestyles Drop in Service for young people, support services for Parent and Carers as well as day trips and events for families.
SAFS works predominantly within the South Asian Community but also supports other BAME communities, ensuring all cultural, religious and linguistic needs are met.
In 2016, we acquired the SAFS Windmill Community Centre which is now the home of many of our services alongside numerous community groups. Our centre is accessible to all with a disability and is a safe place where our children, young people and adults can come to meet their friends and take part in activities such as arts and crafts sessions, sports sessions and courses.
SAFS in Facts:
SAFS is a registered charity (Reg No. 1098917) and a company limited by guarantee (Reg No. 4258543).
SAFS is a voluntary organisation established in 1986.
SAFS provide a range of health and social care services in Sandwell, Birmingham and neighboring boroughs.
SAFS vision is:
'a world where children, young people and adults with disabilities can reach their full potential with love and care, free from any kind of discrimination and deprivation'.
SAFS mission is:
'to enhance the quality of life – and to improve the health and wellbeing of individuals from the South Asian and other communities, who have a disability, by providing quality care and opportunities'.
Our staff speak in the main South Asian languages spoken in Sandwell and Birmingham.
SAFS services are regulated by the Care Quality Commission (CQC) and Office for Standards in Education (Ofsted).