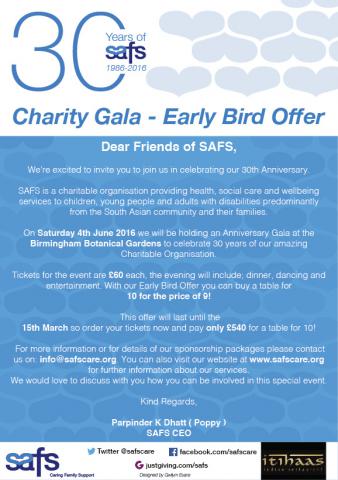 On Saturday 4th June 2016 SAFS will be celebrating our 30th Anniversary in style!
We are holding a splendid Anniversary Gala at the Birmingham Botanical Gardens where all of our friends, families, other local organisations and businesses will come together to celebrate this special occasion. 
Check out the above flyer which is our Early Bird Offer for tickets for the event. If you would like more information about the event, ticket pricing or to enquire about our sponsorship packages please contact: [email protected] or call us on: 0121 558 2198 where we will be happy to take your call.