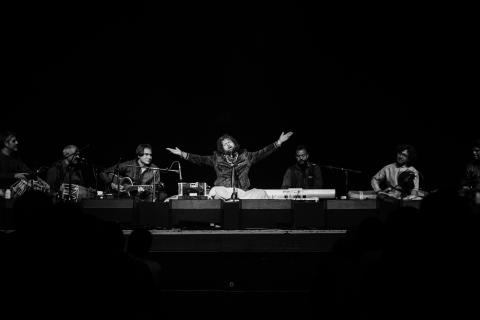 SAFS had been invited as special guests of Itihaas to attend a Hans Raj Hans concert at the Wolverhampton Civic Theatre. 
A group of up to 36 Parents, Carers and Families were invited along also for a night of enjoyment and entertainment on behalf of SAFS. 
On the night of the concert we had also brought along our own photographer Amy-Rose Deffley to capture our memories created on the night. All the images captured can be seen on our Facebook and Flickr accounts.
Everyone truly enjoyed the performance by Hans Raj Hans and continually commented on how beautiful his voice was.
For further information about this project or to get involved in the future please contact Amelia or Sabina, our Project Support Administrators on: 0121 558 2198 or via email: [email protected]